An Engineer Like Me by Dr Shini Somara
Ages: 4 - 8 years

The blurb: Zara is curious about everything! Travelling around the city with her gran, she sees all kinds of fascinating things. How do roller coasters do loop-the-loops? How do planes stay up?
As she marvels about how they work. Zara learns about some of the brilliant engineers who have shaped the world around her.
Soon she can't wait to start creating her own amazing inventions and become an engineer too!
Surprising fact: The Author Dr Shini Somara says, one of many main inspirations of making this book was to encourage many young women and women of colour to enjoy and enter into STEM field careers.
Christopher's review: The An Engineer Like Me book is a really good introduction to young children on entering the world of engineering and becoming a builder.
In this, we see Zara begin to dip her toes into the world of curiosity and ask how technology works from big to small units. Luckily, her Gran loves to explain things, and guides her to learn, understand and be forever inspired.
Throughout my reading of this book I really liked it and it was refreshing to learn & relearn how we use and see technology in our everyday life, and be reminded of things that we sometimes take for granted.
Within the book I really like the never-ending fully colour spreads, drawing, their journey across the city and the detail explaining of how inner units' moving parts work and their purposes. (Example, vehicles, radio devices, roller coasters, etc).
We are also shown the people who've built and solved amazing great works that will continue assisting us in everyday lives.
Once again, this is a good introduction for your child to read, start to question and learn of how things work bit-by-bit. But be sure to take your time and don't overwhelm them too much (depending if your child is slowly beginning to wonder or really eager to know more about everything). 
This book could lead to one day your child becoming a wonderful engineer, inventor, puzzle/problem solver, architect, electronics, IT technician etc and inspire them to build a long bright future in STEM.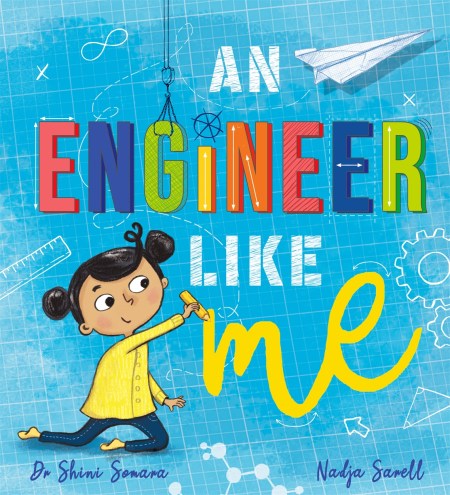 An Engineer Like Me is available to buy from: