Ada Twist, Scientist Series
Ages: 5+ years

The blurb: Pint-sized scientist Ada Twist and her two best friends are asking big questions — and working together to discover the truth about everything!
Christopher's review: Ada Twist, Scientist is a brilliant, charming & fun cartoon series to watch. The show is about a young curious scientist named Ada Twist who uses science to understand and gain more knowledge around her, to continue expanding her mind and understand the world better. Along with Ada's everyday science adventure, her two best friends Iggy (from Iggy Peck, Architect book) & Rosie (from Rosie Revere, Engineer book) join her to have fun and create many fascinating ideas together.
Within the show you will get to see Ada, Iggy & Rosie face many interesting, fun and hard challenges to overcome such as building a small scale 'chain reaction' mechanism machine to open Ada's older brother Arthur small fort, and talking about, creating & how to gain electricity.
From watching the whole series, they ask really interesting good and silly questions, they start testing those questions into many theories and experiments - and through many trials and errors they come to the best conclusion in the end. Plus through each episode, they sing really good small songs like; 'Scientific Method', 'Brainstorm' and 'I Give Up' (& more). 
As I said before I really like Ada, Iggy, Rosie and the rest of the characters' personalities, and their funny & bumpy behaviour within the show. You get to see so many passions inside them like; Ada who loves to look, learn, talk & ask a lot of questions about all kinds of science. Iggy, who loves to draw construction of any kind in the form of an architecture model or building, and Rosie, who loves to create big, small, wild, great and useful mechanical machines. Through each episode, when they work together and give information to each other, they are the ultimate science power making team that can overcome almost anything.
At the end of each episode, we get a small introduction of a real life scientist guest who talks about their important role in their field and showing how they could help & assist everyone with their great studies.For example, in season 1, episode 1 of 'A Fort of One's Own', we get a visitor named Keji Sojobi, who is an aerospace engineer and was a spacecraft designer that made the chain reaction for the 'James Webb Space Telescope' satellite. Later on in the same episode, 'Twelve Angry Birds', we get to see Naomi Frage, a desert botanist and she talks about the evaporation of plants in a dry desert and how they survive in the really hot heat.
The Ada Twist, Scientist cartoon series, it is a really good and entertaining show to watch.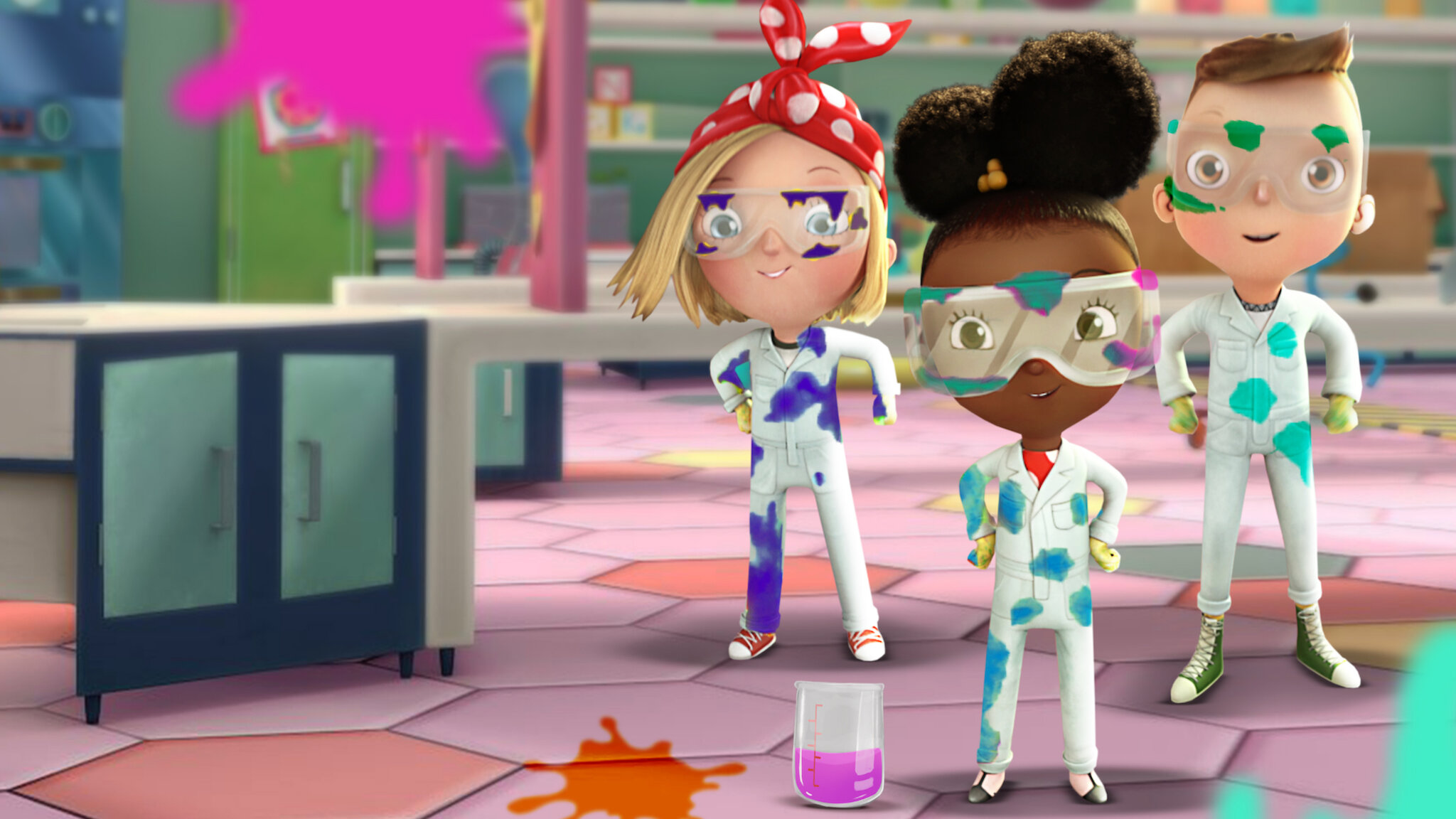 Extra note from Christopher:
The difference between Ada Twist, Scientist's cartoon and book is night & day.
In the book, I see Ada as a hungry, enjoyable and curious living being, who has a hunger for more knowledge no matter what. Whereas, in the cartoon adaptation, Ada is an honest, cheerful & loveable character to be around with and observing her doing her science.
In the book you only focus only on Ada, curious and never ending finding questions and how to handle her and her friendly chaotic well being.
In the cartoon, Ada is truly interacting and friendly with every character even more (even those she did interact with her family in the book), still questioning and finding answers (as well other key reference points from the book) and she is funny, bouncy and feels like a curious extraordinary young child. Plus she has a great imagination as well too..
Ada Twist, Scientist Is available to watch on: